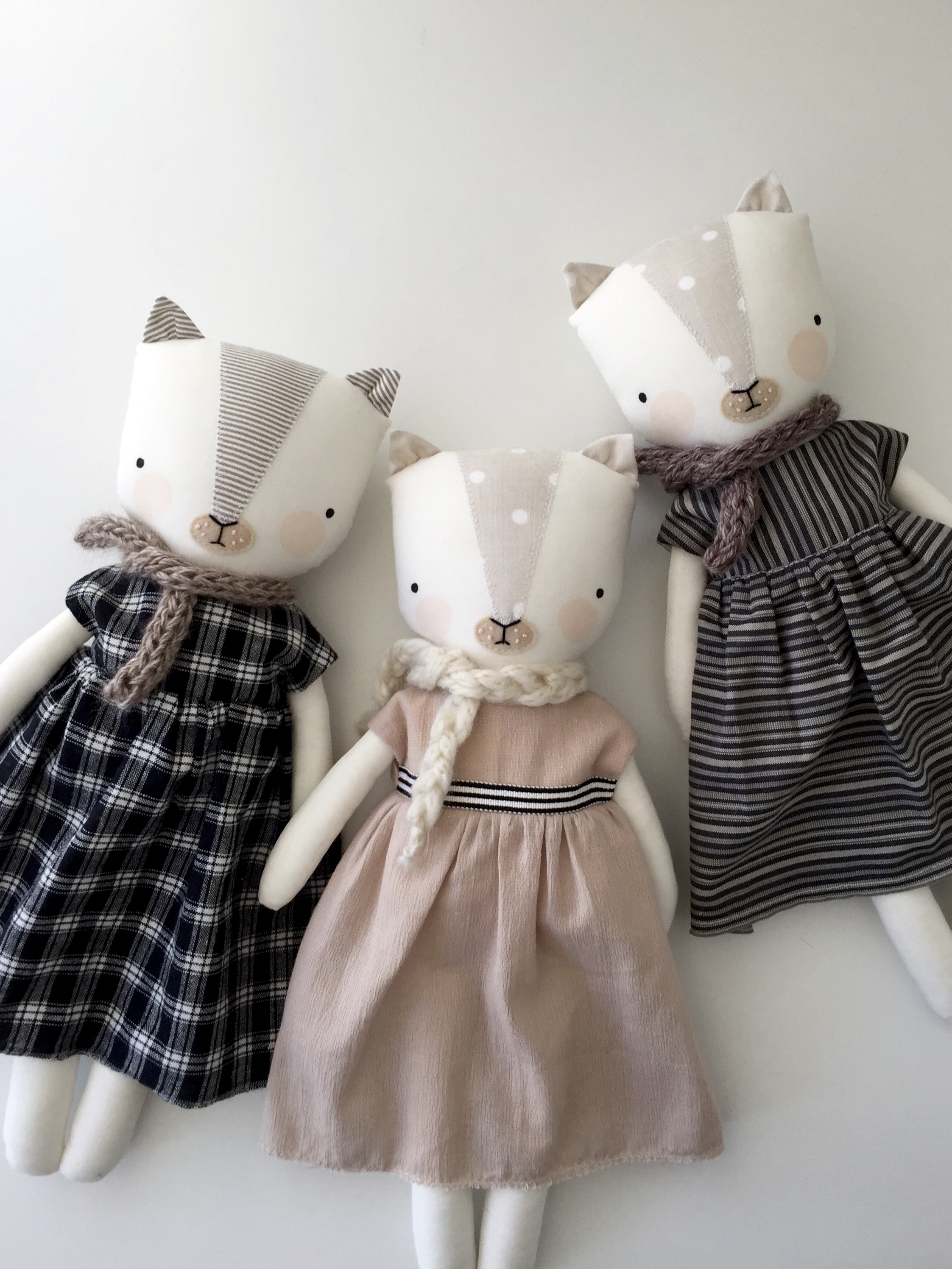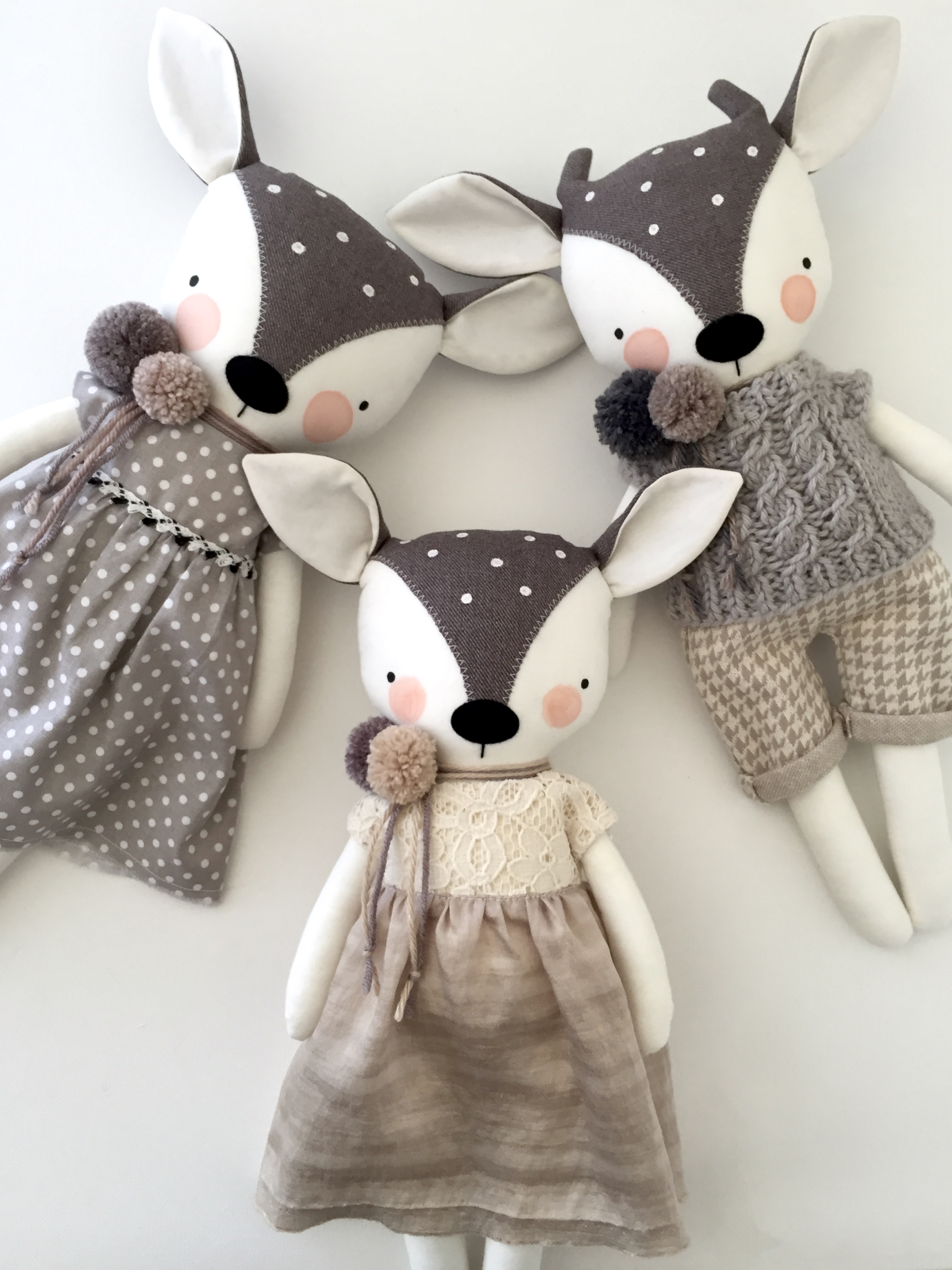 Welcome to Luckyjuju. Lovies handmade by Katia Ferris in San Francisco, CA.
LUCKY: 'l&-kE -adj. 1 : having good luck 2 : happening by chance : fortuitous 3 : producing or resulting in good by chance : favorable 4 : seeming to bring good luck as in a lucky rabbit's foot
JUJU: 'jü-(")jü -n. Etymology: of West African origin; akin to Hausa jùju fetish 1 : a fetish, charm, or amulet of West African peoples 2 : the magic attributed to or associated with jujus
I sell my dolls via Etsy at his time. My dolls often sell out quickly so you may find my shop empty, but rest assured that I am still making them. I do not take special orders, but I send out a newsletter prior to each shop update, announcing the date and time of release, as well as a preview of the dolls. Please join my email list if you'd like to be added to receive my newsletter.
I do not sell my patterns at this time, nor do I allow copies of my designs to be made. Doll designs and all photography is copyright protected and may not be used without express written permission.
For any questions, collaborations or projects:
luckyjujus (at)gmail.com
Follow me: Instagram / Etsy / Pinterest / Newsletter